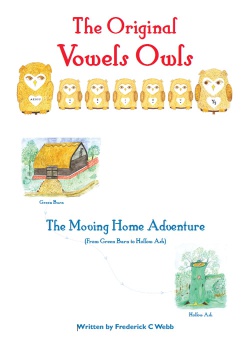 The Vowels Owls Illustrated Story
The Vowels Owls illustrated story is designed for parents and carers to read with children under 5 years.
This is a well illustrated large A4 sized size book has 100 pages and the centre page opens out as the Vowels Owls Poster and Sorting game.
This is one of the 'Grow with Grit' series and helps the under 5's learn the English language and their vowels in a simple to learn, fun way.