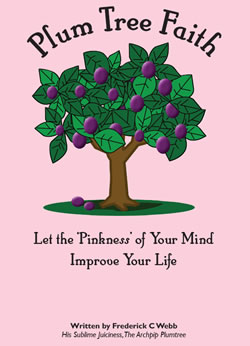 Plum Tree Faith
This little book is the chance for non-religions people to take a look at what might be.
It ventures the notion that our Maker intended human beings to live a happy life on earth. It invites the reader to think, and meditate by talking with 'The Pinkness', in particular, getting rid of 'clutter'.
Perhaps readers might consider pruning some dead twigs: but all men must be careful.