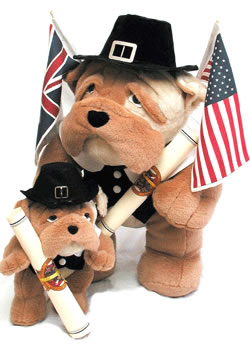 Pilgrim Grit & Son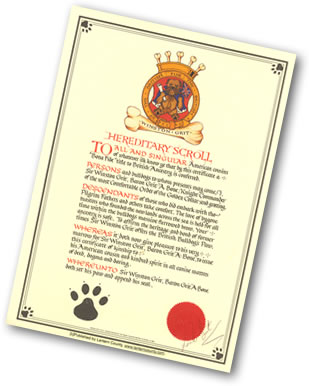 Pilgrim Grit and Pilgrim Grit junior, father and son and direct descendants of Lord Grit intend to join their American ancestors.
They are of true British stock, have their own 'Passpaws' Passport and carry a certificate of British Ancestry for their new owners.
In this one gesture of munificence, Lord Grit legitimises his American cousins.
These beautifully made soft toys are designed for collectors and come with authentic period 'pilgrim' outfits including hat and tunic as well as British and American flags and a genuine Hereditary Scroll (shown right) signed and sealed by Lord Grit himself.
Please contact us for price.