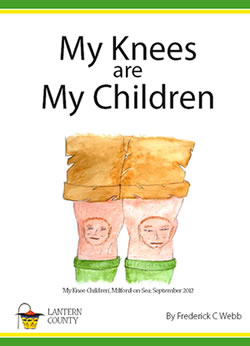 My Knees are my Children
Described by one critic as 'relentless'', this unusual account of a man's life, is dominated by subversive, painful and vindictive knee children.
The adventures are unusual, the accidents spectacular and for much of the time we must suspend belief.
To buy this book please click the 'Buy Now' button to the left and wait a few seconds - you will automatically be transferred to PayPal where you can buy using your PayPal funds OR by Credit or Debit Card - you do not need a PayPal account to buy!
Only £8.95
FREE P&P IN THE UK!